Ligue 1
Football News
Football
Aug 25, 2019
Premier League, La Liga, Bundesliga, Serie A and Ligue 1 top scorers 2019-20
Keep up with the top scorers in European football's leading five...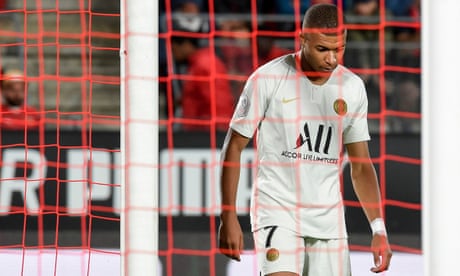 European club football
Aug 25, 2019
Continent's big four may falter but their striving for super-league is ever stronger | Jonathan Wilson
Barcelona, PSG, Bayern and Juventus have won 25 of the last 28 league...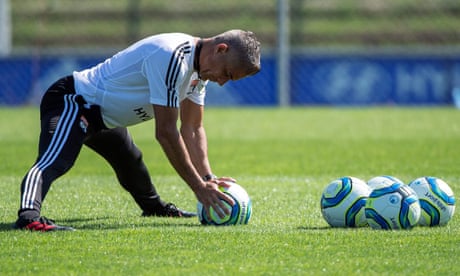 Ligue 1
Aug 19, 2019
Sylvinho has revived Lyon so will Ligue 1 have a title race after all?
Lyon have won both of their games so far this season and look like a team...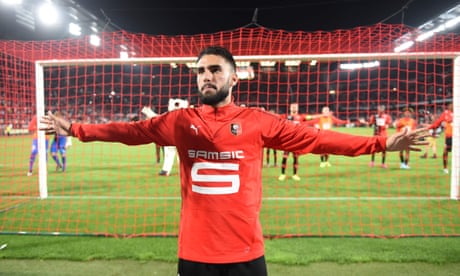 Football
Aug 19, 2019
European roundup: Rennes shock PSG, Trippier impresses for Atlético
Niang and Del Castillo score in Rennes comeback winTrippier sets up winner...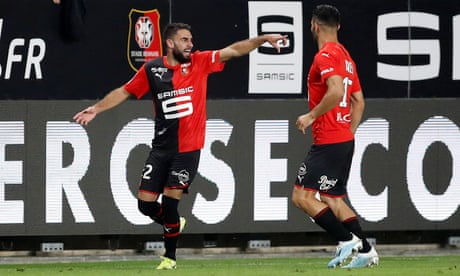 Ligue 1
Aug 19, 2019
Rennes v Paris Saint-Germain: Ligue 1 – as it happened
Even though Edinson Cavani opened the scoring, Rennes secured a deserved...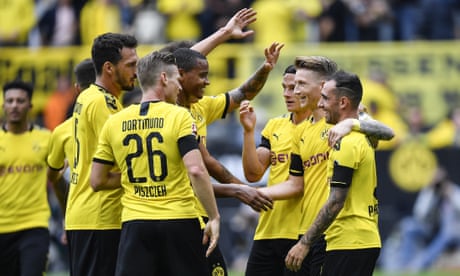 Football
Aug 18, 2019
European roundup: Dortmund crush Augsburg, Monaco crash again
Nice go top of Ligue 1 after win at NîmesVillarreal and Granada play out...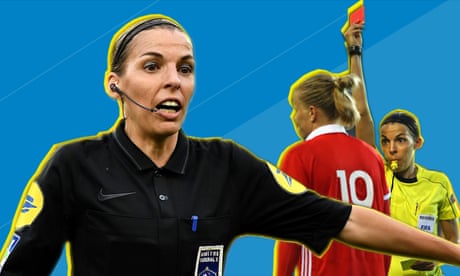 Uefa Super Cup
Aug 13, 2019
Stéphanie Frappart: the referee in charge of the Uefa Super Cup – video
Referee will become the first woman to officiate a major European men's...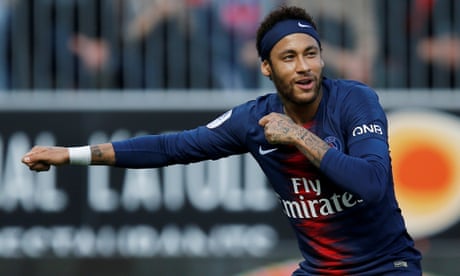 Neymar
Aug 12, 2019
PSG would cope without Neymar but would French football suffer?
Neymar's popularity in Paris has plummeted but his presence still...
Uefa Super Cup
Aug 11, 2019
Referee Stéphanie Frappart: 'Girls see me on TV and know it's possible'
The official is regarded as one of France's very best and will take...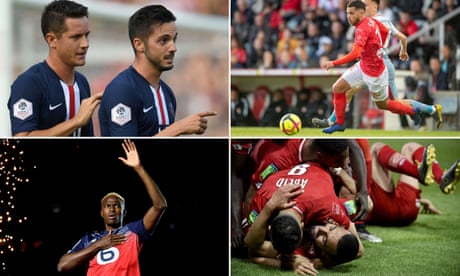 Ligue 1
Aug 08, 2019
Ligue 1 preview: PSG will win the title but everything else is up for grabs
Lyon will try to push PSG but they are likely to be battling with Lille,...