Bundesliga
Football News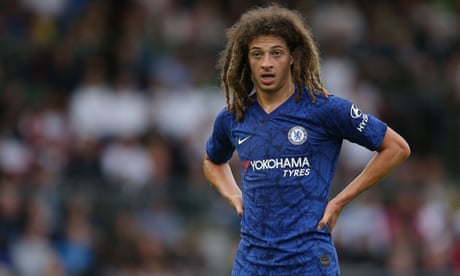 Chelsea
Jul 20, 2019
Chelsea's Ethan Ampadu close to joining RB Leipzig on season-long loan
Ampadu has won eight caps for WalesFrank Lampard tried to sign him when...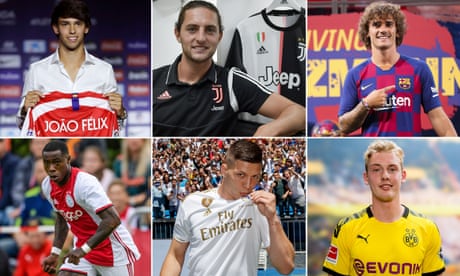 Transfer window
Jul 17, 2019
Transfer window: the key deals in Europe away from the Premier League
Europe's heavyweights have all been busy. Catch up on the big moves in...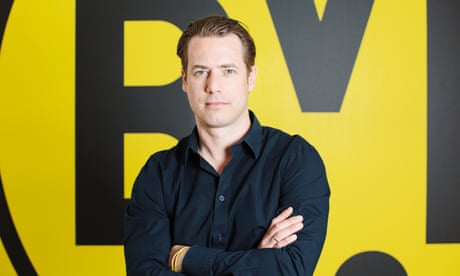 Borussia Dortmund
Jun 27, 2019
Lars Ricken: 'We love to see Dortmund coaches develop – even at other clubs'
Lars Ricken made his Borussia Dortmund debut 25 years ago and never left....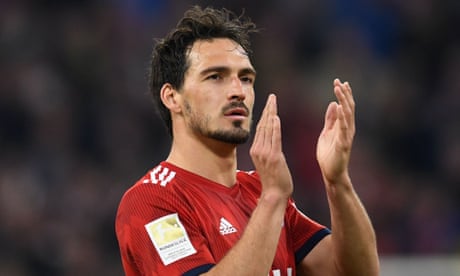 Bayern Munich
Jun 19, 2019
Mats Hummels to rejoin Borussia Dortmund from Bayern for £34m
Defender will complete transfer subject to a medicalFee for Hummels...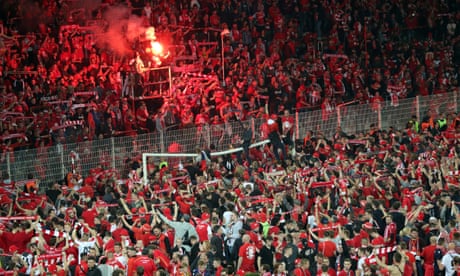 Union Berlin
May 28, 2019
Union Berlin reach Bundesliga for first time as Stuttgart relegated
Union 0-0 Stuttgart (agg: 2-2, Union win on away goals)Relegation play-off...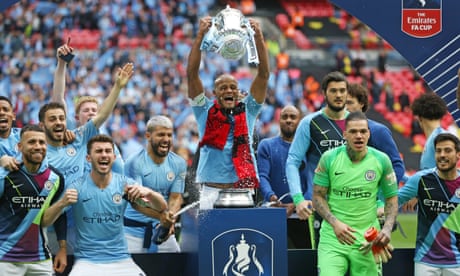 Premier League
May 22, 2019
Premier League clubs' record £4.8bn revenues widens gap to rest of Europe
Figures eclipse record revenues in La Liga and BundesligaGulf between...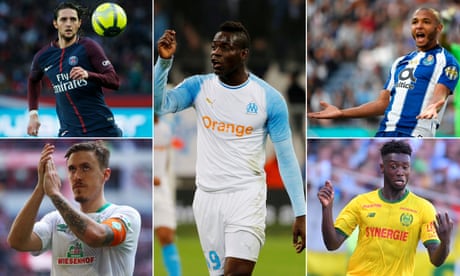 Premier League
May 22, 2019
The out-of-contract players who should interest Premier League clubs
Adrien Rabiot, Mario Balotelli, Yacine Brahimi, Enock Kwateng and Max...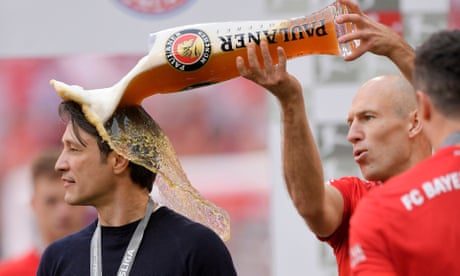 Bayern Munich
May 20, 2019
Bayern celebrate toughest title in years with 'Robbery' send-off party | Andy Brassell
Bayern Munich had to work to win the Bundesliga at last but as two great...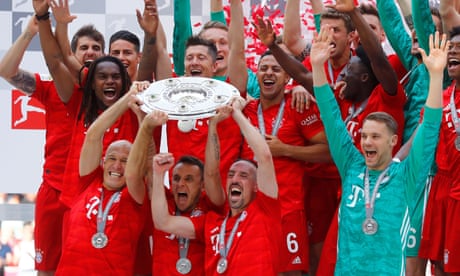 Bundesliga
May 18, 2019
Bundesliga final day: Bayern Munich pip Dortmund to title – as it happened
Bayern Munich won a seventh straight Bundesliga title after beating...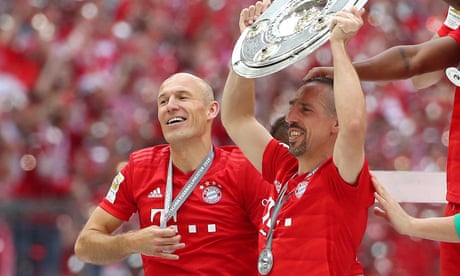 Bundesliga
May 18, 2019
Bayern Munich win Bundesliga with decisive goals from Robben and Ribéry
Departing pair help secure seventh league title in a rowVictory leaves...